Hello dear Blackbird drivers,
I am looking for the unthermentioned missing parts parts to mount my original luggage cases on my CBR-1100XX.
Missing parts:

The pictures will show more particularly the missing parts I am looking for to mount my 2 original HONDA side cases on my bike...

Number 4: RIGHT BRACKET (SUPPORT) "A "
Number 5: LEFT BRACKET (SUPPORT) "A"
Number 6: RIGHT BRACKET (SUPPORT) "B"
Number 7: LEFT BRACKET (SUPPORT) "B"
Number 9: EXTRA CABLE FOR TURN SIGNAL LIGHTS
Number 10: LEFT AND RIGHT EXTENSION BRACKET (SUPPORT) FOR MOUNTING THE LEFT AND RIGHT TURN SIGNAL LIGHT
Number 11: BOLT 6MM KORT MODEL (2 PIECES LEFT AND RIGHT)
Number 17: DOPMOER 6 MM
LINK: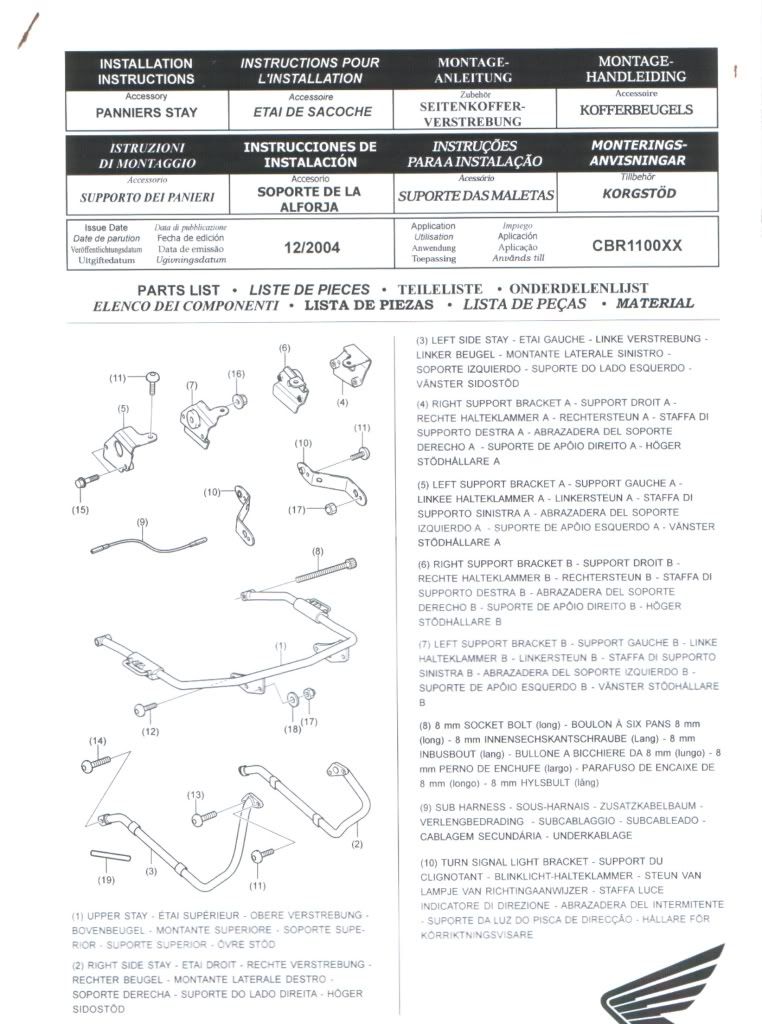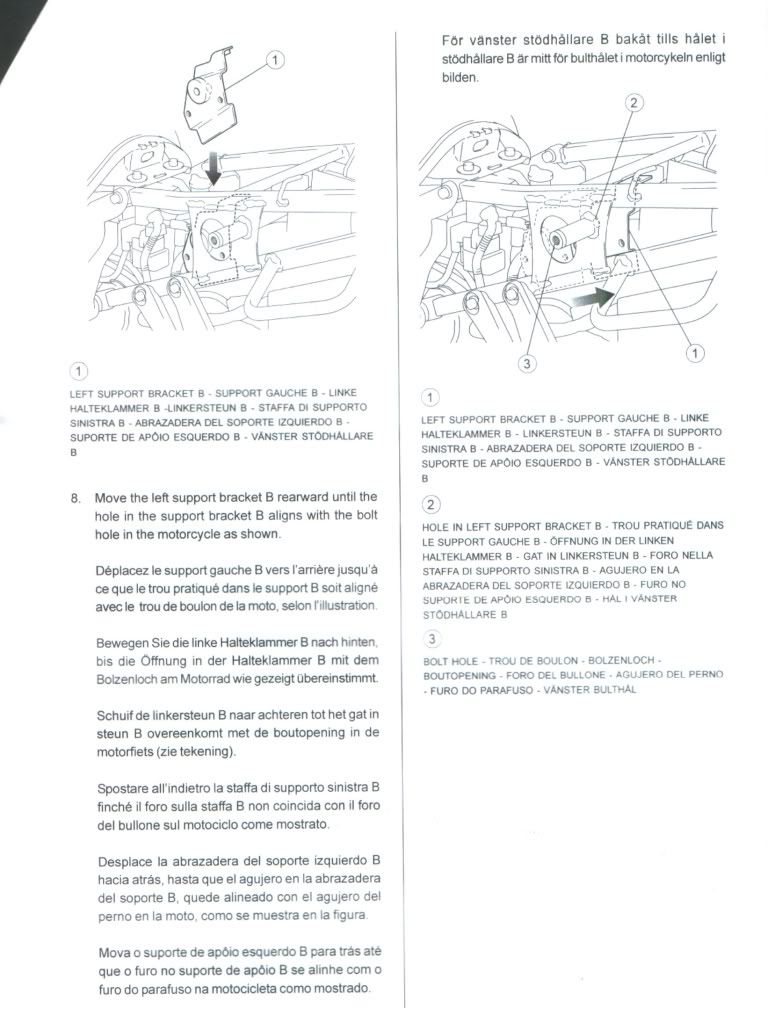 I hope someone can help to find me these missing parts...
Can these parts separately being delivered via Honda or do I have to buy the whole set again???
Does someone has these specific missing parts or a complete SECOND HAND for mounting a set for the original CBR-1100XX Blackbird side cases, please?
Blackbird greetz from Gino
België/Belgium