Just received these indicators, Bike has however been sold.
Bought about 2 months ago - they are Brand New in Box.
Same as here: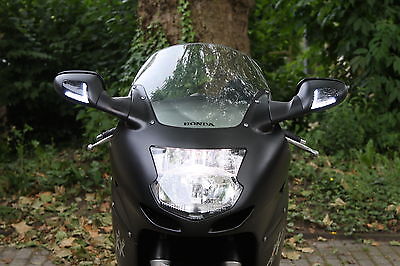 A pair of black LED front turn signals with integrated parking light (daytime running light optics, optionally connectable with the enclosed additional cable)! For easy replacement of the original parts, absolutely perfect fit!!! Suitable for Honda CBR1100XX Blackbird, models 97-08! Scope of...
Way better than the crappy chinese ones.
Bought from Germany.
Why buy from me? Quick Aussie postage. Discount from 120AUD to 80AUD.
Paypal or EFT, and I will send next day via Express.
Aussie buyers only
Cheers